What Has 2020 Instore?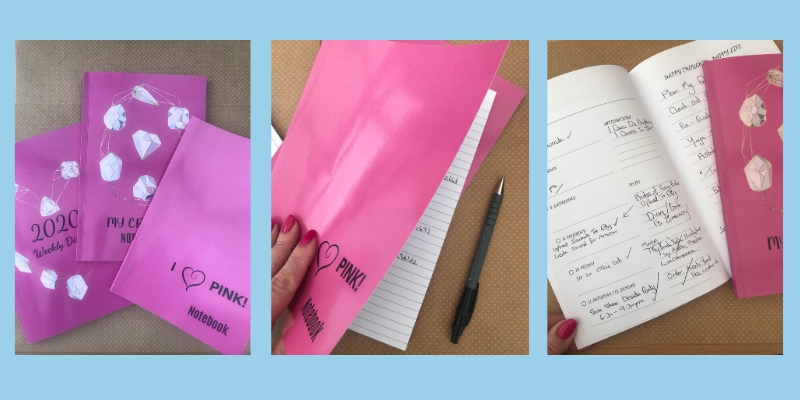 New Year – New Adventures
We are well and truly into the new year of 2020. Christmas seems long gone and we are anticipating the arrival of Spring and new adventures that await us!
My diary is starting to fill up and I'm checking out courses and workshops that might inspire me, as well as considering how to get a little healthier & fitter!
How about you? Are you still in hibernation mode or are you making new resolutions, planning to travel or simply getting on track with a new diet or hobby?
Diaries & Notebooks
I've created a few different Crystal Themed Diaries and Notebooks which may help to keep you on track. Take a look at my Book Library Page for some ideas.
I love going on workshops or learning a new hobby, so I am always in need of a notebook to jot down all the info.
Journals
How about journaling? Do you like to write daily, weekly or monthly? It's good to offload our thoughts and having a dedicated book to write in helps us to clear our heads, reflect and appreciate the day to day happenings.
If you are going on holiday you might like to look at my Travel Journals. I wish I'd kept one when I was touring around France last year. Photos on our phones are great but they don't always capture how we felt, what we did, or what we experienced.
If Bullet Journaling is more your thing then take a look at my Dot Grid Journals which you can personalise, add your own style & layout to.
No Time Like The Present
If you can't wait to get a book then take a look at my digital printable journals available in my Etsy store. They can be downloaded and printed as often as you need. I'll also be adding some more template pages. They can be added to your printed journals to build a nice planner/journal. Help to keep you motivated!
I've created a FREEBIE Journal to start you off too if you decide to subscribe to my email list. I'd love you to join me to keep up to date with my latest products, news and offers.